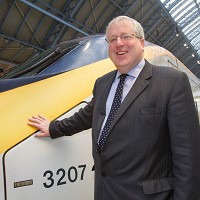 Conservative transport ministers have been driving state-funded cars on a daily basis, the Government has revealed.
Transport secretary Patrick McLoughlin and colleague Simon Burns have benefited from shared cars that are put at the disposal of top ministers, the transport department reports.
Junior minister Stephen Hammond informed MPs that with the launch of a pooled car system earlier this year, personal state vehicles have been phased out.
"The secretary of state and minister of state use the pool cars on a daily basis," he added.
Conservative Mr Hammond said: "I use the pool cars occasionally and also use the top-up service as business requires it."
The minister was responding to a Parliamentary question submitted in writing by Labour MP Fabian Hamilton of the Leeds North East constituency.
Copyright Press Association 2012