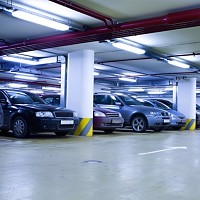 Transport spending by local authorities should be monitored to ensure it is in line with allocated budgets, according to a committee of MPs.
Councils should also be restricted to spending cash earned from charging people to use car parks on transport schemes in the local area, the Public Accounts Committee said.
Local transport such as light rail and buses is likely to suffer as councils struggle to manage budget cuts, while adapting to having more control over how funds are spent under the Government's "localism" policy.
The Department for Transport allocates £2.2 billion to councils to spend on local transport schemes, of which £1.2 billion is not ringfenced - so it can be spent on any capital scheme.
Committee chair Margaret Hodge said: "The Department for Transport makes a substantial contribution towards the funding of local transport services but has no clear way of controlling how this money is used.
"Local authorities are facing significant budget cuts but the department does not have the information to assess the impact on transport services, or to make comparisons between local areas to identify councils that are underperforming.
"It is also unclear how the department would identify a failure or unacceptable deterioration in services, or when and how it would intervene.
"Councils also raise funds from local people through parking charges. The department should ensure that this money is actually used for local transport, and put in place transparent mechanisms for doing so."
Copyright Press Association 2013