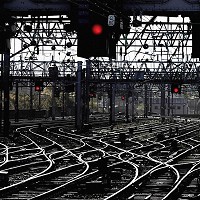 The flexibility of owning a car compared with taking the train is one major benefit of motoring but the latest fare rises to hit rail passengers are likely to make drivers think twice about complaining about the cost of running a vehicle.
Tens of thousands of rail commuters will have to pay more than £5,000 a year for their season tickets after new rises come into effect in January, a union has warned.
The Transport Salaried Staffs Association (TSSA) said people travelling from the counties to London will have to spend more than £100 a week from the new year just to get to work.
The TSSA made the claim as it joined other unions, transport campaigners and rail passenger groups in a day of action to protest at "massive" fare increases and cuts to jobs and services. A series of demonstrations will be held at railway stations across the country to coincide with news of another fare increase.
The Government is allowing train firms to raise regulated fares by 3% more than RPI inflation from January, based on July's inflation figure. Rail unions have warned that some fares could jump by 11% from the new year, while most rush-hour travel, season tickets and off-peak fares will rise by well above the rate of inflation.
Up to 20,000 jobs in the rail industry are at risk under cost-cutting proposals, which will hit station staff, guards, catering and ticket offices, unions said.
Union officials at the protests will step up demands for the railways to be returned to public ownership, saying that privatisation has led to some of the highest fares in Europe despite a massive increase in taxpayer subsidies to the industry.
Copyright Press Association 2012