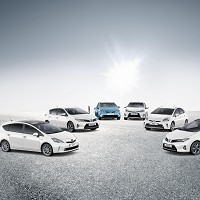 Motoring enthusiasts will get a chance to have a look at the new hybrid technology powering the next generation Prius when Toyota provides a sneak preview at the Frankfurt motor show.
The manufacturer has claimed that future Toyota and Lexus hybrid models will feature more gains in fuel economy and reduced emissions as a result of a new series of improved hybrid powertrains.
Officials said that the next generation Prius will be the first in a wide range of Toyota and Lexus vehicles in which the new powertrains provide better fuel economy from a more compact package that is lighter in weight and lower in cost.
Drivers purchasing the next generation Prius will also benefit from an improved battery with greater energy density, which means higher energy storage capacity within a smaller unit. Despite being smaller, electric motors in the model will have four times the power density used in the 1999 Prius model.
Another advancement in the model will come in the thermal efficiency of the petrol engine, which will improve from the current 38.5% figure to a world-best of more than 40%.
Copyright Press Association 2013