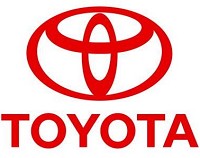 Reports claim Japanese carmaker Toyota will make a new version of its Auris hatchback in the UK.
A Japanese industry newspaper reported that the gasoline-electric hybrid version of the hatchback would be available in 2012.
Aside from boosting the low-carbon car market, the car's UK production would help support the beleaguered car industry by securing jobs at Toyota's plants in Deeside, North Wales, and Burnaston, Derbyshire - which currently make the Auris.
The news comes after Toyota workers have been forced to reduce working hours and base pay by 10% as well as cancelled bonuses for management due to a 10% fall in European sales last year.
Despite one source claiming the Auris was due for a full remodelling around 2012, a spokesman for Toyota UK said: "This is pure speculation at this stage, there is no announcement planned".
Speaking about the plans, the firm`s new president Akio Toyada said : "We will create clear regional vision plans by determining what role Toyota should play and what we want to achieve in each region.
"We will also consider our capacity and the market situation in those regions, in order to identify areas where we want to advance."
Copyright © Press Association 2009