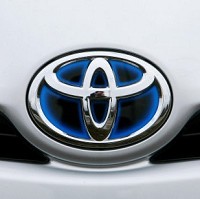 Japanese car giant Toyota has celebrated 20 years of making cars in Britain by producing the new Auris family hatchback.
The next generation of Toyota's popular seller will be available from £14,495, with a choice of eco-friendly engines, including a hybrid.
The entry-level 1.3-litre petrol Auris, the Active trim, will cost drivers £1,500 more than the previous model. The higher grade vehicles are a similar price, however, at £21,745.
The hybrid is cheaper than the outgoing model, with prices starting from £19,995, and is expected to be the most popular version of the new Auris.
Drivers will enjoy around 74mpg and emissions of just 87g/km, as well as a five-year, 100,000-mile warranty. The car battery comes with an eight-year guarantee.
Business drivers could potentially save £1,500 in tax in three years by driving the hybrid instead of a rival like the 1.6-litre diesel Ford Focus, according to Toyota.
Regardless of whether a car is new or old, it is sensible to have breakdown cover in place.
Copyright Press Association 2012