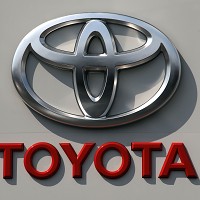 Car giant Toyota is to recall over 900,000 of its popular Corolla model amid safety fears.
The company is planning to recall 907,000 vehicles around the world after concerns were raised about potentially faulty airbags which can't properly inflate.
It is also recalling 385,000 Lexus IS luxury vehicles for defective wipers.
The company said there have been no accidents or injuries related to the defects, but it received 46 reports of problems involving the airbags from North America, and one from Japan.
There were 25 reports of problems related to the windscreen wipers on the Lexus models.
The cars are being taken out of showrooms and homes in Japan, the US, Mexico and Canada. Many were built between December 2001 and May 2004, while the Lexus models were manufactured between May 2005 and October 2011.
The recall also affects the Lexus IS sold in Europe, the Middle East and China.
Toyota's reputation for top quality has been damaged in recent years by a spate of recall problems.
Executives have repeatedly promised to beef up quality controls and be quicker with recalls.
Drivers can protect themselves in the event of a problem with their car whilst driving with breakdown cover.
Copyright Press Association 2013