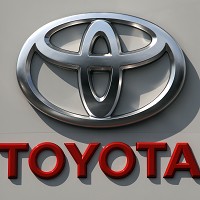 Car giant Toyota is recalling 7.43 million vehicles worldwide due to a fault with a power-window switch.
The fault may affect more than a dozen models produced between 2005 and 2010.
According to the Japanese firm, the switch on the driver's side of the vehicles did not have enough grease applied during manufacture, which causes friction and on rare occasions some smoke.
But motorists andcar insurance providers have not reported any crashes or injuries related to the issue.
A number of Toyota models are being recalled in the UK and Europe including the Yaris, Corolla, Auris, Camry and Rav-4 . In the US the recall affects, the Yaris, Corolla, Matrix, Camry, RAV4, Highlander, Tundra, Sequoia and Scion models xB and xD.
Elsewhere, the Vitz, Belta, Ractis, Ist, Auris and Corolla Lumimon have been recalled in Japan.
China, Australia, other Asian nations and the Middle East are also affected.
Copyright © Press Association 2012