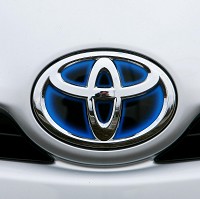 Toyota is planning to expand its eco-friendly offerings by introducing 18 new hybrids and a fuel cell vehicle between now and 2015.
This new push in the sustainable car market will aim to increase Toyota's already strong reputation in the area.
Since 1997 more than five million Toyota and Lexus hybrid vehicles have come off the production line, with the Prius becoming one of the best-selling cars in the world.
At the moment the Prius is one of 20 different hybrids being sold by Toyota in around 80 countries and regions.
The Japanese firm believes its hybrid vehicles have already contributed to roughly 34 million tonnes less CO2 in the atmosphere compared to the impact of similar-sized petrol vehicles.
This equates to around 1.2 billion litres of petrol being saved by drivers having greener cars.
Takeshi Uchiyamada, Toyota Motor Corporation vice-chairman, who was responsible for development of the first-generation Prius, said that the first Prius was built as a car for the 21st century to show Toyota's dedication to environmental issues.
He explained that the first hybrid system had to be developed from scratch, but Toyota was prepared to take on the challenge.
"The launch of the first-generation Prius had effects beyond our expectations, with the vehicle increasing consumer environmental awareness and raising hybrid vehicle expectations," he added.
Copyright Press Association 2013