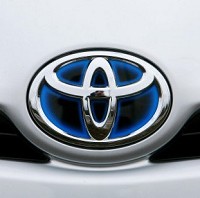 Toyota was named the most valuable car brand in the BrandZ Top 100 Most Valuable Global Brands 2013 list.
It is the sixth time Toyota has taken the top spot in the automotive sector in the report, which has been published only eight times.
The brand was placed second in the only two years it did not top the table.
In this latest report it is noted that Toyota's brand value grew by 12% to $24.5 billion (£16.2 billion).
With motorists facing the need to cut costs in any way they can as the downturn continues - with many doing everything they can to find the best car insurance deals - it appears many consumers may be holding back from car purchases altogether.
The report states that, while car sales did improve in some regions, brand values were hit as sales levels remained below pre-recession levels in other areas.
Toyota bucked the trend though, with sales increasing by 22.6% to 9.75 million units - impacting positively on the brand's value.
Copyright Press Association 2013