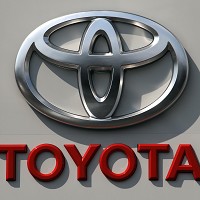 The 2010 Formula One grid will be minus yet another famous manufacturer after Toyota confirmed it was pulling out of the sport after seven years due to financial reasons.
Toyota follows Honda and BMW in withdrawing from Formula One in the space of 12 months and continues the exodus of Japanese companies from top-class motorsport - with Subaru and Suzuki pulling out of the World Rally Championship prior to this season. In addition, in motorbikes, fellow Japanese company Kawasaki withdrew from MotoGP.
Since Toyota's arrival in F1 in 2002, they have failed to win a grand prix in 140 attempts, with the team's best result the back-to-back second places by Jarno Trulli in Malaysia and Bahrain in 2005.
Their withdrawal means just three manufacturers now remain in F1 - Ferrari, Mercedes-Benz and Renault.
Copyright © Press Association 2009