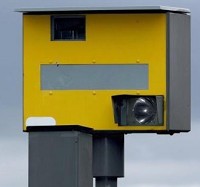 The last of a Wiltshire town`s pole-mounted speed cameras are being deactivated in a bid to save money and rethink traffic policy.
Swindon Council says that the £320,000 the five cameras cost to run will be used to fund other measures such as car-activated warning signs.
Last year, the town became first in the UK to ban fixed-point cameras, and says council spokesman Peter Greenhalgh: "Our sole aim is to find new and more effective ways within our budget to reduce road accidents.
"I'm very pleased at the positive way in which the police have risen to the challenge of being at the forefront of new thinking."
Road-safety groups have accused the Tory council of putting lives at risk. Brake, the national road-safety charity, said the decision was "reckless" and a "dangerous experiment".
But drivers beware. Although the fixed cameras will be covered with orange bags marked "not in use", some mobile cameras will still be on the prowl.
Copyright © Press Association 2009