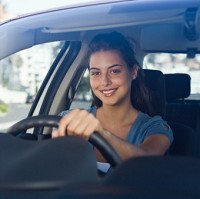 Employers need to bring in tougher policies for younger employees who drive on work-related trips to help cut the number of accidents involving motorists aged under 25.
Jaama, the fleet software specialist, says firms need to establish a minimum age when employees can drive either a company vehicle or their own car on work trips.
Also, organisations should establish a minimum timeframe between a young employee passing a driving test and driving on business trips.
They should also check younger drivers' licences more often than those of older drivers and limit the kind of vehicles by performance that young employees are eligible to drive.
All drivers should of course have car insurance .
Employers should themselves test young drivers' skills, having a fleet manager ride with young employees before allowing them to drive on company business, Jaama recommends.
Road accidents are the number one cause of death and injury among Britons aged 15-24. Within six months of passing their test, 23% of 18-24-year-olds have been involved in a scrape of some sort.
Employers can play a key role in reducing the numbers of young driver road deaths and injuries, Jaama's sales and operations director, Martin Evans, says.
"Employers can try and limit those risks by, for example, not allowing young and newly qualified drivers to take to the wheel of vehicles above a prescribed brake horsepower and also ensuring they are familiar with the vehicle," he adds.
Copyright © Press Association 2012