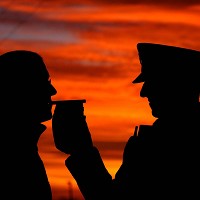 The most dangerous drink-drive offenders face a much more difficult route to getting back behind the wheel under new regulations.
Serious offenders will have to prove they are no longer addicted to alcohol before they can drive again, and those stopped for drink-driving who refuse to give blood samples to police are to be classed as high-risk cases.
The current High Risk Offender (HRO) scheme states that those that have been disqualified from driving have to pass a medical test before they can get their licence back, but they can drive as soon as they have made their application and even before their medical examination.
However, from June 1 the most dangerous drink-drivers must show they are not alcohol dependent in a medical before they start driving again.
The fact that their car insurance is likely to be more expensive will make it more difficult for offenders to afford to get back behind the wheel.
The rules will help keep the "menace" of high-risk drink-drivers off Britain's roads, according to Road Safety Minister Stephen Hammond.
Copyright Press Association 2013