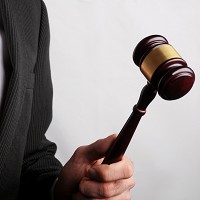 A 6% post Easter drop in used car sales saw average values decrease from £5,013 to £4,862 in April, according to auctioneers.
The National Association of Motor Auctions (NAMA) has revealed that sales volumes across its members fell from 96,265 to 90,645 between March and April with the trend for fewer transactions stretching across all sections of the market, but particularly the fleet and manufacturer/rental segments.
The average price achieved in April car auctions was 3% down on that of the previous month, with more people switching to part-exchange deals, the NAMA believes.
A breakdown of the figures show buyers are becoming more discerning and values of certain kinds of vehicles have fared better than others. The prices of convertible vehicles have shown a steady rise but remain well short of the levels seen this time last year, while good money is still being spent on 4x4s, especially smaller models with diesel engines.
NAMA's chairman, Justin Lane, said reduced business after the Easter break was to blame for the poor April results but he said the market had moved on since then and he had seen evidence to suggest that conversion rates were settling down once more and May would be a better month for car auctions.
Copyright Press Association 2013