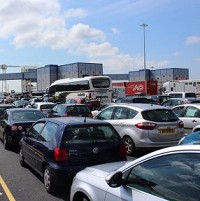 British holidaymakers have been given a series of top tips on how to prepare for driving abroad this summer.
Simon Elstow, training manager at driver training firm IAM Drive & Survive, says the first thing to do is get the car prepared beforehand - either get it serviced if it is due, or make your own checks on tyre pressure and tread, oil and coolant.
As the vehicle may be subjected to more wear and tear than usual on a driving holiday, he advises checking it on a daily basis to make sure the windscreen, mirrors, lights and tyres are all in good working order.
Drivers with European breakdown cover will want to take the relevant policy details with them. Mr Elstow says all drivers should ensure they comply with immigration and customs requirements by carrying their driving licence and paper counterpart, vehicle registration document (V5), car insurance certificate and passports.
His other top tips are to take comfort breaks every two hours of driving to ease fatigue, and to ask passengers to remind you to drive on the right side of the road when overseas.
Copyright Press Association 2014