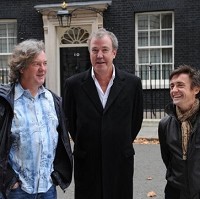 Fans of Top Gear will be excited to learn that a mobile app is being developed to tie in with the hit BBC show.
The Top Gear News app will be launched around the world across a number of mobile platforms including iOS, Android, Nokia, Symbian, Windows Phone, Blackberry Playbook and various Blackberry mobile devices.
It is being developed by digital design and build agency Nimble Mobile after the firm won the contract from BBC Worldwide.
The company has previously worked with other television and media producers such as Channel 4 and Virgin.
Many car insurance customers will no doubt agree with Nimble Mobile managing partner and founder Tim Bichara's view that Top Gear is "one of BBC Worldwide's biggest global brands".
Mr Bichara added: "The show has been sold to over 198 international territories and TopGear.com receives over five million unique users per month so naturally we are very excited to be part of the launch of this flagship mobile application for the brand."
Copyright Press Association 2012