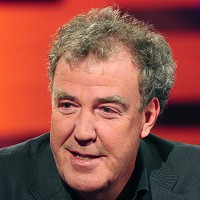 Jeremy Clarkson and a Top Gear film crew have left a province in Argentina under accusations their licence plate referred to the Falklands War.
Clarkson and his team were escorted to the airport in Tierra del Fuego in the very south of the country and decided to leave, according to the secretary of social development in Ushuaia in the south of province, Juan Manuel Romano.
Top Gear was filming a Porsche, Lotus and Mustang in Argentina but locals suspected the Porsche's registration H982 FKL alluded to the 1982 conflict over the Falkland Islands - which remains a hot topic and a strain on the relations between the two countries.
Former Argentine soldiers who were involved in the war held a protect about the number plate outside the crew's hotel, but the BBC says the registration was not chosen on purpose and was just a coincidence.
Top Gear has caused plenty of controversy in the past. The BBC had to say sorry to the people of Mexico in 2011 after they were branded oafish and lazy on the show and a viewer complained about a racially offensive remark during an episode set in Burma that was shown this year. The show was found to have breached Ofcom broadcasting rules.
Clarkson himself apologised after it seemed he had used a racially offensive term in footage that wasn't screened during the show. He denied saying the word.
Copyright Press Association 2014