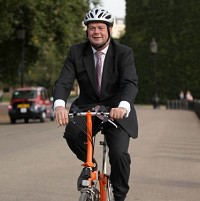 Failing to look properly is the most common excuse after road accidents but motorists can be much safer if they follow a set of tips from Britain's top advanced driver.
The chief examiner of road safety charity theInstitute of Advanced Motorists (IAM), Peter Rodger, provides drivers with weekly advice on safe motoring. This week his tips concern sharing the road with other users. He advises drivers to:
- Be watchful for riders on two wheels, cycles and motorcycles and give them plenty of room in case they have to ride around obstacles like potholes and drains at the roadside.
- Overtake cyclists with care.
- Consider the fact that cycles and motorcycles can sometimes be moving faster than cars.
- Allow motorcyclists overtaking in slow-moving traffic to do so. They don't have to be held up too.
- Provide early and clear signalling to give other motorists and road users time to react.
- Watch out for cutting up cyclists when turning left.
- Be sure to check for cycles and motorbikes as well as for cars when parking in the street to avoid a collision when opening the door to get out.
Many drivers involved in collisions say they did not look properly, Mr Rodger said, but if everyone looked out for each other then many accidents, injuries and car insurance claims would be avoided.
He said that most people use more than one method of transport and they should use their wider experience to show more patience and consideration to other road users.
Copyright Press Association 2013