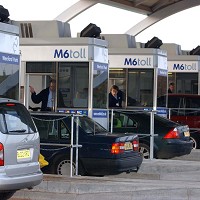 Drivers could have to pay to use a 20-mile section of new road which will form part of a major investment in highways in eastern England announced today by the Government.
The A14 corridor scheme in Cambridgeshire has been added to the Department for Transport's major projects programme and work could start by 2018.
The department said funding for the improvements could be generated in part through tolling a length of the enhanced A14, featuring 20 miles of new or widened road.
But it added that more work would be done "to determine the best tolling solution, including what length the tolled section should be, how users would pay and what the tariff should be".
The project includes:
:: Widening of the Cambridge Northern bypass between Milton and Girton and enhancement of the Girton interchange
:: Provision of high-standard roads for local traffic use running in parallel to an enhanced A14 carriageway between Girton and the area near the current Trinity Foot A14 junction;
:: Construction of a bypass to the south of Huntingdon between the area near Trinity Foot and the A1, at both ends tying in with the existing A14.
Professor Stephen Glaister, director of the RAC Foundation, said; "Today's announcement is significant. Ministers have gone further than before by opening the possibility for tolling existing roads and not just brand new capacity - in this case a widened section of the A14, a critical international trade route.
"Faced with the necessity to generate new funds for infrastructure this news demonstrates that Government is being innovative in its thinking. We would hope that work on enhancing the A14 starts sooner rather than later and certainly before 2018."
Copyright Press Association 2012