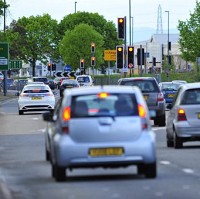 A motoring expert has offered tips on how to drive your car more safely and efficiently.
Road safety charity the Institute of Advanced Motoring's (IAM) expert Peter Rodger, who says "block changing" of gears can improve efficiency and boost safety.
Mr Rodger said: "Block-changing means choosing and changing gear once, instead of working through all the gears. Missing unnecessary gears saves on fuel, as well as wear and tear and saves driver effort. Use your gears to go and your brakes to slow."
The technique requires less driver input and so allows more time for other things like looking for problems or reading road signs. Gear changes should be made after braking but before turning the wheel.
The IAM says drivers should use their brakes or acceleration sense to slow down, instead of the gears.
Copyright Press Association 2013