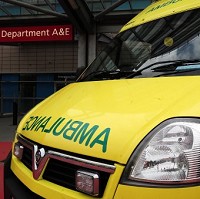 Shifting to Central European Time in the UK would save lives and prevent a number of serious injuries on the roads, a Government spokesman has suggested.
The Government estimates that 54 deaths on Britain's roads would be avoided each year if the UK moved the clocks forward by one hour in the winter and summer months, said Earl Attlee, frontbench spokesman for the Department for Transport in the House of Lords.
In addition, he said it is believed that 185 serious road casualties would be avoided each year as a result of the switch to "single-double summertime".
However, Earl Attlee acknowledged that a switch to the so-called Berlin Time would be "difficult", adding that there are also major objections to a trial.
The aviation industry would need to be given five years' notice of a switch to Central European Time, he added.
Earl Attlee said the move "would have a much wider effect on the economy and society and this must also be taken into account".
Copyright © Press Association 2013