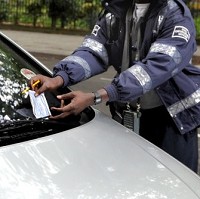 The number of parking tickets issued to motorists rose to a massive 6.8 million across the UK last year, despite a fall in the number of traffic wardens.
Abreakdown of the figures released following a Freedom of Information request reveals a ticket was issued every 4.6 seconds in 2011 and the fines added up to a total of more than £234 million.
Liverpool City Council's figure of over 146,000 fines made it the largest issuer outside London, with more than 138,000 and 133,000 fines dished out by Manchester and Birmingham city councils respectively.
Motorists disputed one in four of the punishments and appeals were successful in 39% of cases. A massive 1,758,571 disputes were handled by local councils and Transport for London in 2011, that's nearly 150,000 a month, compared to 1,677,043 in 2010.
The Government's plan is for councils to use parking to support traders on the high street. "That's why we have ended the last Government's requirements to limit spaces, push up parking charges and encourage aggressive parking enforcement," said Local Government Minister Bob Neill.
Copyright © Press Association 2012.