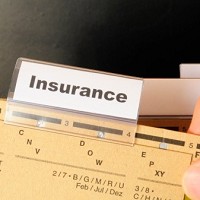 Tens of thousands of motorists are being caught out by car insurance firms each year for fraudulently attempting to get cheaper cover, according to fresh figures.
And it is estimated such deceit is putting an extra £50 on to the average family's annual insurance bill.
The Association of British Insurers (ABI) says more than 180,000 people - equivalent to almost 3,500 a week - either lied or left pertinent information off their applications last year in a bid to secure the lowest quote possible.
The ABI says common 'lies' include failing to mention previous motoring convictions; lying about the length of no-claims bonus periods and parents claiming they are the main driver of a vehicle when, in fact, their child is.
In other cases detected by insurers, motorists have lied about their address to give the impression they live in areas with less crime, as well as given false names.
The ABI is working on developing an information-sharing programme that will give insurers direct access to the Driver and Vehicle Licensing Agency's details about convictions and penalty points.
Copyright Press Association 2014