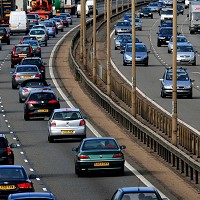 More than a third of the cars being driven on Britain's roads are over a decade old, new figures show.
According to the Society of Motor Manufacturers and Traders (SMMT) there were just over 31.36 million cars in use in 2011.
Some 6.27 million were registered between 2000 and 2002 with a further 5.28 million dating back to the 20th century, highlighting the importance of motorists havingbreakdown cover to deal with age-related mechanical problems.
The figures mean the average age of a UK car is now 7.44 years.
The SMMT's latest figures reveal Worcester as the country's most patriotic city, a place where more than 25% of motorists are driving British-built cars.
The most popular colour for a car in 2011, meanwhile, was silver, ahead of blue, black, red and grey.
Ownership is highest in London and the South East where there are almost 9.79 million cars on the road, followed by the West Midlands with 3.17 million, according to the society's 2013 motor industry booklet.
Copyright Press Association 2013