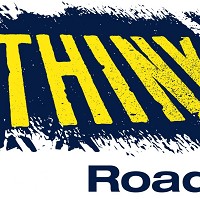 Road safety campaigners are taking to the airwaves to warn drivers of the need to be extra vigilant around motorcyclists.
Road Safety Minister Robert Goodwill announced the THINK! campaign's radio advertisement strategy, highlighting alarming figures which show 30 bikers are killed or seriously hurt in crashes at junctions every day in the UK.
The 'Didn't See' campaign began on Monday and will run for four weeks on national radio stations.
RAC technical director David Bizley said: "It's good to see the Government taking a proactive approach to road safety with a campaign like this.
"There are 1.2 million registered motorcycles on our roads and anything that can be done to make drivers take extra care at junctions with a view to avoiding a collision with a motorbike, or cyclist for that matter, is a step in the right direction. It's also encouraging to hear Think! is going to be conveying the defensive riding message to motorcyclists too."
Motorists tend to be of the opinion that most motorcycle accidents are caused by people riding too fast, but half of all incidents in which bikers are killed or injured happen at junctions - and it is often the drivers found guilty of lapses in concentration.
Mr Goodwill says two people are killed every single week by drivers pulling out ahead of motorbikes. These casualty figures would be dramatically reduced if everyone took more care at junctions.
Research shows just 1% of all vehicles on Britain's roads are motorcycles but they are involved in around a fifth (19%) of all fatal accidents.
Motorbike riders are 55% more likely to be killed or seriously injured in crashes than people driving cars, data shows.
Copyright Press Association 2014