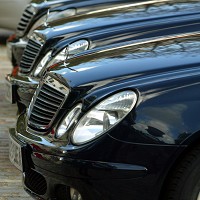 Mercedes-benz owners should be extra vigilant when it comes to the security of their vehicle after new data revealed the automaker is one of the most popular marques with car thieves.
Tracker, the stolen vehicle recovery firm, recovered more than £2 million worth of Mercedes-benz vehicles last year.
In fact, the six most-commonly recovered vehicles by Tracker were all models from the German manufacturer.
"The theft of vehicles has become much more sophisticated and in some instances brutal, as criminals find more ways to steal desirable, high-end cars," said Stuart Chapman, Police Relationships Manager for Tracker.
"Over 90% of cars fitted with a TRACKER device are successfully located and returned to owners, usually within 24 hours."
A car is stolen in the UK every five minutes, with half of them never being seen again.
Installing a TRACKER device can increase the chances of a stolen vehicle being recovered and returned to its owner, as well as reducing insurance premiums for motorists.
In total over £12.5 million worth of cars were recovered by Tracker in 2012.
Copyright Press Association 2013