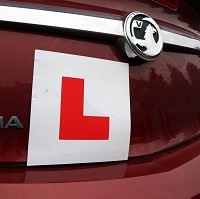 Learner drivers will have a little more money left in their pocket after it was confirmed the cost of sitting the theory test will be cut by 25%.
The fee for taking a written test will drop from £31 to £25 in October, with another decrease of £2 coming into force in October next year.
Theory test costs for motorcycle and other types of vehicle will also be reduced.
Transport minister Stephen Hammond said the cut will save learner motorists more than £100 million over a nine-year period and is part of Government moves to keep costs down for drivers.
He said the savings can made due to new contract arrangements, but stresses it has been done without compromising the standards of the theory test and still ensuring learners know the Highway Code.
Mr Hammond said: "I am delighted that theory tests will now offer better value for money while continuing to meet these rigorous standards."
Copyright Press Association 2014