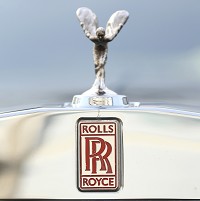 Record sales have allowed Rolls-Royce Motor Cars to create over 100 new positions.
Half-year sales figures indicate Rolls-Royce is on course to make it four successive years of record sales in 2013. It has recently expanded its manufacturing plant and launched its latest model, the Wraith.
A lot of the new jobs will see people working at Rolls-Royce's headquarters at Goodwood, with approximately half in marketing, sales, after sales, public relations and its bespoke business.
The rest of the new staff will work in engineering and manufacturing on the production of the Wraith. The vehicle is in pre-production and should be available on the market in autumn.
Rolls-Royce has also created various new roles in its regional offices worldwide.
Business Secretary Vince Cable said last week's automotive industrial strategy highlighted the Government's pledge to work with world-class firms like Rolls-Royce to ensure a bright future for the industry.
"Today's announcement shows how well the industry continues to grow. With the right investment, skills and R&D, we will help it grow even more," he said.
"I met some Rolls-Royce apprentices and graduates last week who all told me how much they enjoyed working in the sector so I'm sure these jobs will be highly sought after."
Copyright Press Association 2013