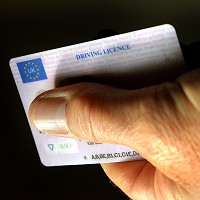 Over a million motorists paid £20 to renew their lost driving licences last year - and the same number have paid £7 for replacement tax discs in the last three years.
However, lost tax discs are to stop being a worry as the small round pieces of paper become obsolete from Wednesday (October 1).
The discs are being slowly phased out as last year's go out of date and are replaced only by database records - meaning that motorists will no longer have to display a tax disc on their car.
The seven pound charge for replacements due to loss, theft or damage will no longer be needed, saving motorists across the UK money.
Meanwhile the current driver licensing policy means that 1,184,353 license replacements issued last year cost £20 each.
Separately revealed figures show that more than seven million people ordered free replacement licences due to name, address or title changes in the past three years.
In response to queries about the two sets of figures and how the fees worked, a spokeswoman for the DVLA said: "Our fees are pooled to recover our overall costs."
"We regularly review our fees and recently published a consultation with the aim of cutting licence fees which will save drivers up to £18m every year."
Copyright Press Association 2014