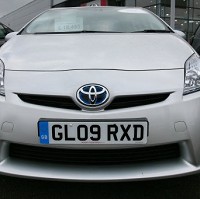 Motorists are hugely overestimating the cost of offsetting carbon emissions, a survey has found.
As many as 40% of car owners say they would consider offsetting vehicle emissions themselves, 10% more than would buy a hybrid or electric alternative.
The survey by What Car?, in association with CNI UK Limited (CNI), researched motorists' attitudes towards the environmental impact of car ownership in the UK.
Nearly 1,500 motorists were asked a range of questions regarding concerns for the environment and steps UK car owners take to reduce their environmental impact.
The costs of offsetting carbon emissions of a typical family car were overestimated by 300% by survey respondents, as the average answer to 'how much would you be prepared to pay to make a vehicle carbon neutral for a year?' was found to be £47.
CNI managing director, Edward Carlton, said: "The results show there is a great desire amongst motorists to minimise their environmental impact without reducing the range of available new vehicle choices down to just hybrid or electric cars."
Copyright Press Association 2013