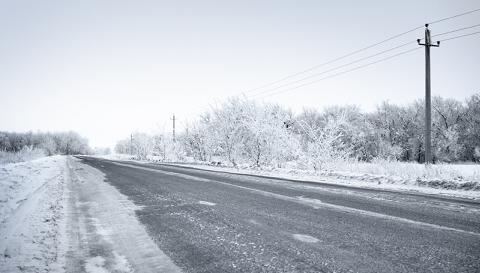 "Is your car prepared for winter", ask the dot matrix signs above motorways across the nation, but right now that question could be more relevant than ever. After weeks and weeks of mild temperatures and wet weather, the country is set for a big freeze. So with this in mind, we thought we'd tell you when the colder weather is likely to hit and the parts of the country most likely to be affected.
If you, like many other motorists, had to scrape the ice from your car's windscreen on Thursday morning, be prepared to keep your ice-scraper close at hand, because the cold weather is set to continue on Friday and throughout this weekend.
Snow for some areas on Friday
The Met Office is warning of overnight showers in the west of the country, many of which could fall as snow, especially over higher ground. A widespread frost is expected on Thursday night and Friday morning, with temperatures as low as -5ºC leading to icy conditions for anyone heading to work.
As we head into Friday night and into the weekend, up to 10cm of snow could fall on higher ground, with Wales, Northern Ireland, Scotland and central-southern England the areas most likely to be affected. As much as 5cm of snow could fall on lower levels. Temperatures are expected to drop as low as -2ºC, but the country should wake up to a clear and sunny day on Saturday morning.
In between the snow showers - which could fall just about anywhere - the country should enjoy sunny spells. Friday evening could see sleet and snow showers heading in from the north west and temperatures are only expected to reach highs of 6ºC during the day. The wind could make it feel colder than it actually is.
Dry and sunny weekend
According to the Met Office we can look forward to a dry and sunny weekend, although there's a chance of more snow, especially in the north and exposed parts of the east coast. "West will be best", according to John Hammond at the BBC Weather centre, so you know where to go if you're looking for fine weather.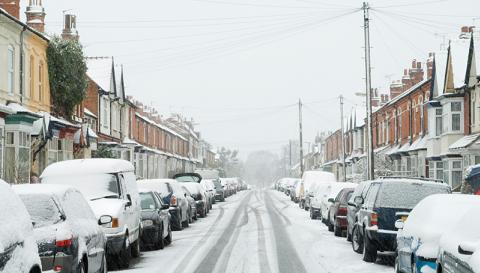 Temperatures are expected to drop as low as -3ºC in Edinburgh and Manchester, with London slightly milder at -1ºC. Saturday is likely to be dry, with the clear skies leading to further freezing temperatures during the night and into Sunday morning.
Cold temperatures set to continue
Looking further ahead, the cold temperatures are set to continue into next week, with many parts of the UK likely to experience rain, sleet or snow. If, as expected, milder air rolls in from the Atlantic, western parts of the UK are likely to experience windy and wet weather, leaving eastern regions to experience the best of the dry weather.
Check regional weather updates for the latest forecasts and check the traffic news to for any road closures before you trave. Also make sure you have a good supply of screenwash and de-icer.