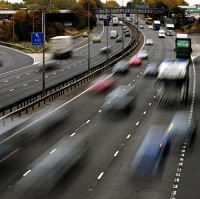 Drivers have been urged to stay away from Westminster and the City of London on Wednesday to avoid traffic chaos caused by Baroness Thatcher's funeral.
Transport for London (TfL) said a number of roads as well as Blackfriars and Westminster bridges will be shut and some bus services will be taking alternative routes. Those who need to travel should find out if any of the roads they would usually use will be closed and then plan their route using the RACjourney planner .
People who use Barclays Cycle Hire will also find some of the docking stations will not be in use on Wednesday. However, rail passengers will be relieved to find out that all London Underground and Overground services as well as those run by Docklands Light Railway will continue as usual.
Buses will start being diverted from 6am while the affected roads will be shut from 7am. The closed routes include The Strand, Kingsway, Ludgate Hill, Whitehall, Fleet Street and The Mall.
TfL said the ceremonial funeral would mean roads needed to be closed and buses diverted from their usual routes in some areas of central London.
A spokesman said TfL was working with the Metropolitan Police as well as the Government and Westminster Council to try and make sure those who did travel to and from the affected area would be able to do so as quickly and safely as possible.
He added that people should check the TfL website for the latest information to find out if their journeys would be affected.
Copyright Press Association 2013