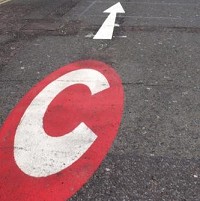 Plans by Transport for London (TfL) to scrap the greener vehicle discount could see drivers of hybrid cars being made to pay the £10 congestion charge.
It is thought the changes could affect nearly 20,000 motorists, including those who have small diesel cars, who would also have to start paying the daily rate.
The exemption was initially brought about to encourage motorists to use cars which emit less than 100 grams of CO2 per kilometre. But that figure would be changed to 75 grams per kilometre, meaning that only electric, zero emission cars would be exempt from the charge.
TfL has unveiled the changes, which it says could save more £20 million a year.
Diesel cars have for some time been regarded as more environmentally friendly, and as such have enjoyed road tax incentives. This has led to a surge in the number of diesel cars on the road, from 10 per cent to 50 per cent. However there is some research to suggest that other diesel emissions, such as particulates, can pose a health risk.
Other changes proposed by TfL include stopping drivers being able to pay the congestion charge at garages and shops. The new plans would see them only be able to pay by phone, text, online or by an automated payment system.
Copyright Press Association 2013