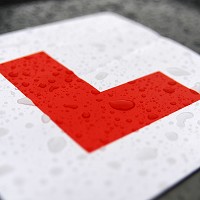 Two teenagers have been crowned the best young drivers in the UK - despite not being old enough to drive on the road.
Troy Hickling, 16, from Leicester, and Hannah Tripp, 13, from Cheddar in Somerset, finished first in the 14-16 age category and 11-13 age category respectively, at the national finals of the 2014 Young Driver Challenge.
Judges from the Institute of Advanced Motorists praised their control of the vehicle, precise manoeuvres and quick thinking behind the wheel as they competed in a series of challenges at the NEC in Birmingham.
RAC spokesman Simon Williams said: "Congratulations to Tony and Hannah on their impressive wins. At a time when young drivers can be the subject of criticism, it is heartening to see the other side of the story and highlight the young people in our communities who are doing great things, in this case demonstrating their skills in the Young Driver Challenge.
"Of course, we salute them, and look forward to them carrying on their excellence when they are old enough to obtain a licence and drive on the public road."
More than 350 young people entered the competition, organised by driving tuition provider Young Driver, while just 40 made it to the final of the contest.
Troy and Hannah took home a number of prizes for their competence behind the wheel including driving lessons, post-driving lessons and a Young Driver at School session for them and their classmates.
Copyright Press Association 2014