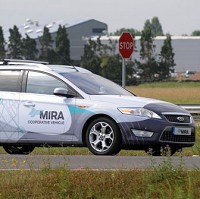 Motorists will be placed in danger if road safety struggles to keep up with driving technology developments, a group of MPs are warning.
The House of Commons Transport Committee's new report claims transport safety is becoming "increasingly complex" because of huge strides made in technology.
The implications for car insurance are also far-ranging.
Louise Ellman MP says we have to be certain that the latest kinds of cars are fully safe for use. Ms Ellman said ministers have to act faster to plan for the time when driverless, semi-autonomous and manual cars all share the country's highways.
The Labour member for Liverpool Riverside and chair of the committee urged the Government to outline how motoring standards will be revised, observed and enforced.
She also said it needs to explain how motorists will be trained and how different cars will be trialled and certified.
The study suggests such technologies could reduce traffic jams and encourage fast industrial expansion. But transport leaders would have to formulate an all-encompassing plan to capitalise on driving technology's advantages, it added.
Copyright Press Association 2015