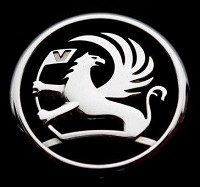 A taxpayer bailout of stricken carmaker Vauxhall has not been ruled out, business secretary Lord Mandelson has reportedly assured General Motors, Vauxhall's parent company.
According to the Financial Times, he has told bosses at GM that the UK remains committed to all of Vauxhall`s plants.
His reported reassurance comes as the German government prepares to name a preferred bidder for Opel, GM's European arm, which will affect 5,000 staff at UK plants in Luton, Bedfordshire, and Ellesmere Port, Cheshire.
The Germans may succumb to election-year pressures to protect home jobs as they consider billions of euros worth of loan guarantees, which are part of any Opel package.
The company has its headquarters in Germany, where half of the 25,000 workers linked to the firm are based.
Four entities are bidding to buy Opel and Vauxhall - Beijing Automotive Industry Corporation (BAIC), Italian car maker Fiat, Canadian car parts maker Magna and Brussels-based investor RHJ.
Copyright © Press Association 2009