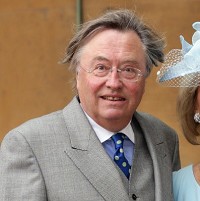 A former cabinet minister's four-letter tirade against a taxi driver could land him with a London-wide cab ban.
David Mellor told a driver that he was "sweaty", "stupid" and a "little s***" while arguing over which was the best rush-hour route back from Buckingham Palace.
The Rail, Maritime and Transport (RMT) union, which represents taxi operatives, is to debate whether to boycott the ex-Conservative minister.
Mick Cash, the union's general secretary, called Mr Mellor a "Tory toff" and described his behaviour as "disgraceful", "pompous" and "outrageous".
The Sun newspaper reported an audio recording had been made of the argument.
It captures Mellor bragging that he is better qualified to navigate as he has won awards as a broadcaster, served as a cabinet member and is a leading lawyer.
The journey followed Mr Mellor's presentation with a CBE at the palace.
Copyright Press Association 2014