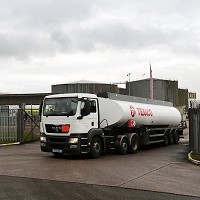 The threat of industrial action hangs in the air after fuel tanker drivers were recommended to reject a deal to avoid strikes in an upcoming vote.
Should a strike go ahead, it could potentially result in fuel shortages, making good breakdown cover as important to motorists as ever.
Representatives at the Unite union voted heavily in favour of rejecting the latest deal, and now 2,000 tanker workers in seven oil distribution companies are to be balloted on the proposals.
Unite delegates said they had "deep concern" that the latest deal failed to do enough to stabilise the industry through minimum standards.
However, they accepted that the proposals showed improvements when it came to health and safety issues as well as on training.
Fuel tanker drivers felt their employers had not been convincing enough on issues regarding maintaining standards, job security and pensions.
Assistant general secretary at Unite, Diana Holland, said: "It is in everyone's interest that we end the contract merry-go-round and the erosion of standards in a vital industry.
"Delegates felt the proposals did not meet members' expectations and are recommending that members reject them in the consultative ballot."
It is thought the ballot will end on May 11.
Copyright Press Association 2012