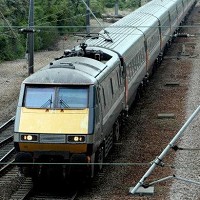 The director of the RAC Foundation has said the takeover of the East Coast Main Line by the Government will be a "disaster for the taxpayer".
The comments by Professor Stephen Glaister come after the Government announced it will be running the line after operator National Express defaulted on its franchise.
He said: "While travellers might not see any difference when the franchise transfers to public ownership, this is a disaster for the tax-payer and just one more burden on an already cash-strapped department."
Prof Glaister argues that National Express has handed over control of the line as it is not financially viable, which does not make it a wise investment for the Government.
Transport secretary Lord Adonis said a publicly-owned company will take over the running of the line when National Express ceases to operate it later this year.
As part of the deal arranged between the Government and National Express, £1.4 billion in premiums had to be paid over the life of the franchise.
But since the deal was reached, passenger numbers have fallen and negotiations with the Department for Transport to change the terms of the arrangement have failed.
Copyright © Press Association 2009