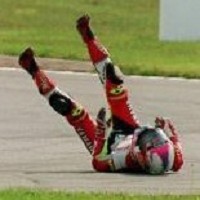 A "swerve and crash" manoeuvre in the latest motorcycle test has prompted an urgent demand for clarification.
The manoeuvre, officially dubbed "swerve and stop", has already resulted in three young riders being rushed to hospital.
It involves learners performing a 30 mph swerve on special test centre tracks in the wet. But critics have condemned it as fraught with danger - as it has proved.
During questions on future Commons business, shadow transport minister Robert Goodwill said: "During the first three weeks of the operation of this test there have been 11 incidents, ten involving injury and three people have had to be admitted to hospital.
"Could the Secretary of State for Transport, whoever he or she may be by next week, come and make a statement to the House so questions can be asked about this particular disturbing problem?"
Commons Leader Harriet Harman promised to raise the issue with her appropriate ministerial colleagues.
Copyright © Press Association 2009