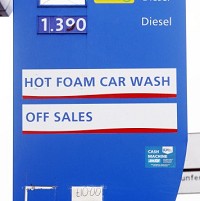 One in three motorists will pay to get their car washed by someone else rather than do it themselves.
A poll by British Car Auctions (BCA) shows that one in three respondents get their car cleaned or clean it themselves at least every couple of weeks with some 18% getting their motor cleaned at least once a week. Of these, almost a third use a hand car wash service with just 6% using an automated, drive through car wash.
Of those who pay for someone to wash their car by hand, one in three go every couple of weeks, with the same proportion going once a month. Meanwhile, just one in six will get their car hand washed once a week.
The cost of a hand car wash can add up, with prices generally starting at £6 and rising up to £65 for a full valet. This means that just a weekly basic wash could add up to over £300 each year.
In these times of austerity, it is not surprising that over 60% say they will wash their car themselves, however 2% admit to asking their partner to do it.
Tim Naylor, editor of BCA's Used Car Market Report said the fact that so many people took pride in their car was only a good thing.
He said: "It is great to see that so many motorists are investing in getting their car cleaned regularly. Anything that can be done to ensure a vehicle stays in good condition is going to help with getting a good resale value when they're ready to change."
The BCA research also uncovered that about 4% of drivers only managed to clean their car once a year.
Copyright Press Association 2013