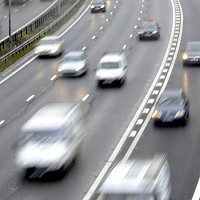 Nearly nine in 10 UK motorists (89%) believe driving standards in Britain have dipped in the past five years - but only around one in seven would say the same is true of their own.
A survey by Auto Express magazine found that nearly three in five of more than 1,000 readers polled believe their own driving standard has actually improved since 2009.
Editor-in-chief Steve Fowler says the findings show that there is wide-spread "reluctance to accept any responsibility" for the drop in driving standards.
He urged motorists to show more self-awareness and even consider taking additional training to improve their driving, make roads safer and help save money in the long term.
Supporting the survey's findings, Professor Stephen Glaister, director of the RAC Foundation, said: "Bad driving isn't just annoying, it's also the source of most accidents. Around three quarters of crashes have been because of human error.
"We all like to think the best of our own abilities, but perhaps we should take a good look at ourselves in the rear view mirror and realise that really none of us are perfect drivers."
Copyright Press Association 2014