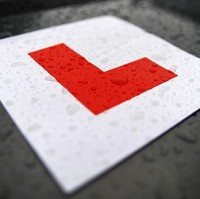 Driving experts are calling for learner drivers to be given the chance to experience supervised driving on motorways.
Giving learner drivers early experience of driving on motorways while supervised could potentially save lives, according to the Institute of Advanced Motorists (IAM).
The organisation issued its comments ahead of the publication of a green paper on learning to drive that is due later this month.
Providing learner drivers with supervised experience on the motorways would help them to avoid some common mistakes, such as hogging the middle lane and driving too close to other vehicles, the IAM believes.
The IAM acknowledged that learner drivers are already a safe group on the roads but it argues that supervised sessions would give those who intend to regularly use the motorways some valuable skills.
And given that new drivers are often keen to find the cheapestcar insurance possible and keep claims to a minimum, the chance to further improve their safety on the roads and boost their confidence behind the wheel may well come as a welcome opportunity.
"Human error is the main contributory factor in 71% of injury crashes on motorways and surveys suggest drivers often lack confidence on motorway use," said IAM chief executive Simon Best.
Copyright © Press Association 2013