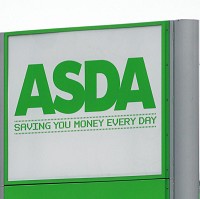 Supermarkets seeking to close the gap between the price of petrol and diesel have announced reductions at the pumps.
Asda, Sainsbury's and Tesco are all knocking up to 2p a litre off diesel prices from Saturday morning.
Asda said that those filling up with its diesel would be paying no more than 131.7p a litre.
This will bring Asda diesel down to its lowest level since February 2011. The price of its petrol remains unchanged at 127.7p a litre.
The move by the supermarkets comes after the RAC called on fuel retailers to reduce diesel prices.
RAC fuel spokesman Simon Williams said: "In the last year retailers have been noticeably quicker to pass on reductions in the wholesale price to forecourts, but we are now seeing an unfortunate blip in that trend where diesel prices are higher than they really need to be.
"There has been talk of the fuel retailers using higher diesel prices to keep petrol prices lower, but whether or not that's the case, the simplest way to operate must be to make sure retail prices always reflect wholesale prices proportionately. This has to be fairer in the long run for both private motorists and businesses alike."
Copyright Press Association 2014