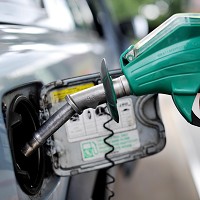 Motorists will pay as much a 2p a litre less for fuel when they fill their tanks at supermarket petrol stations ahead of long bank holiday drives this weekend.
The three biggest supermarket chains in the country, Tesco, Asda and Sainsbury's are slashing 2p and 1p off their petrol and diesel prices respectively from Wednesday.
The fuel prices at Asda will be at their lowest since the start of 2011. Its petrol will cost 124.7p a litre, while a litre of diesel will be 128.7p.
Pete Williams, fuel spokesman for the RAC, describes the price cuts as a "welcome move" by the country's three biggest supermarket chains.
"We've been calling for petrol and diesel prices to fall for some time following the decrease in wholesale prices and so this is a welcome move by the supermarkets," he said.
"We would expect to see other retailers to follow in the coming days giving consumers a great opportunity to fuel up ahead of the bank holiday."
Copyright Press Association 2014