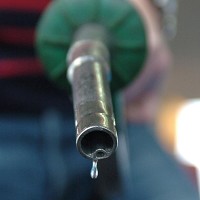 Petrol prices on supermarket forecourts could very soon drop to levels not seen since early 2010.
The pleasing news follows in the wake of Asda cutting its petrol by 1p, taking it down to 114.7p per litre - following on from a previous 2p per litre cut on Saturday.
Morrisons has also snipped 1p from petrol as well as diesel - on top of a 2p drop earlier in the week - while Tesco will also drop its petrol prices by 1p.
Meanwhile, Sainsbury's is cutting unleaded fuel prices by 1p per litre from Friday.
RAC fuel spokesman Simon Williams said: "This is just the kind of Christmas present motorists have been waiting for due to the drop in world oil prices, but it should really be just the start of a series of cuts that motorists can benefit from this month.
"The wholesale prices of both petrol and diesel have reduced dramatically in recent weeks, so much so that there is room for petrol prices to come down by over 8p a litre and diesel by over 6p a litre in the next fortnight.
"We are hopeful motorists will see average petrol prices under 112p a litre, something they will not have seen since February 2010. If this happens the cheapest retailers will no doubt be selling petrol for well under 110p a litre, perhaps even lower."
Copyright Press Association 2014