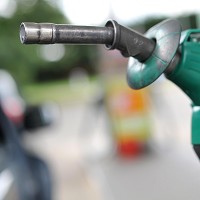 The latest battle in the supermarket petrol price war is underway - with motorists enjoying some of the cheapest fuel prices in almost four years.
Sainsbury's made the initial move this time with the announcement of cuts of up to 5p a litre on the price of its petrol and diesel. This was later matched by major supermarket rival, Tesco.
Meanwhile, motorists filling up at Asda are due to benefit from reduced petrol prices of up to 1p a litre and 2p a litre for diesel.
RAC fuel spokesman Simon Williams said: "The wholesale price of both petrol and diesel has been low for around three months and as a result motorists have been enjoying some the cheapest prices for over three years, but this cut will take us to new low, the likes of which we haven't seen since late 2010, early 2011 when the price of petrol and diesel unfortunately jumped by 10p a litre in just a few months.
"Since the Scottish referendum the pound has rallied against the dollar which has created a much-appreciated downward pressure on fuel prices which are traded in dollars.
"It's great news for motorists that this is being swiftly passed on by responsible retailers at the pumps as this helps to ease the cost of motoring for all and at the same time provide a welcome boost to small and big businesses alike."
Copyright Press Association 2014