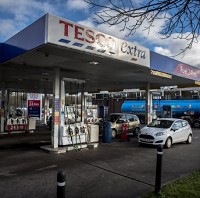 Motorists have received a welcome post-Budget boost with the 'big four' supermarket giants all reducing their diesel prices.
The early 2p-a-litre price cuts introduced by Sainsbury's and Tesco fuelled a new price war at the pumps - with Asda and Morrisons following suit on Thursday.
RAC fuel spokesman Simon Williams said: "This is welcome news for diesel drivers coming just in time for the summer holidays and it is exactly what our RAC Fuel Watch monitor has been calling for.
"The wholesale price of diesel has been significantly lower that of petrol throughout June.
"We believe that there is scope for at least a 5 pence cut in the price of diesel which will be the first time that motorists have seen diesel cheaper than petrol at the pumps in almost 15 years."
Between them, Tesco and Sainsbury's boast 800 UK filling stations, with Tesco the UK's largest with 500 forecourts.
Only last December supermarkets joined in a price war as petrol prices plunged to their lowest for four years . This followed large cuts in the price of crude oil. The same month saw the RAC call on petrol companies to fully pass on these savings to motorists as barrel prices plunged to 115.3 dollars (£73.94).
Mr Williams added: "While this is a bold step by Tesco we are confident that they will be swiftly followed by other retailers making even deeper cuts and will should lead to a fundamental re-balance of pricing in the retail fuel market.
"We need greater transparency and a fairer pricing model for both petrol and diesel and this is likely spell the end of the focus on petrol prices alone."
Sainsbury's fuel head Avishai Moor called its diesel price cut "great" news for its customers.
The markdowns come as Chancellor George Osborne announced that fuel duty would stay at the current rates for the remainder of 2015.
Copyright Press Association 2015