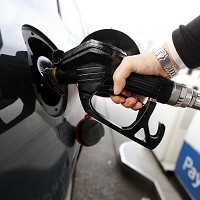 Drivers will finally be able to fill up on diesel for less than £1 per litre after three supermarkets slashed prices.
Asda set the trend as it cut 3p per litre off diesel at its 279 stations, bringing it in line with petrol at 99.7p.
Tesco and Sainsbury's quickly followed suit, dropping diesel to 99.7p and 99.9p respectively.
While the price cut is good news for drivers, RAC Fuel Watch spokesman Pete Williams said it is long overdue.
He said: "The UK's 11 million diesel drivers will clearly welcome this move by the big supermarkets, although it would be fair to say it has been slow in coming."
A barrel of oil is changing hands for less than a third of the price it did 18 months ago, while the price of petrol fell below £1 per litre at many supermarkets in December for the first time since 2009, excluding promotions.
"The wholesale price of diesel has been around 2p cheaper than the wholesale price of petrol since a couple of weeks before Christmas so we should have seen these cuts earlier," adds Mr Williams.
"We hope that other supermarkets and the cheaper fuel retailers will follow suit swiftly and do the right thing for motorists.
"The lion's share of the price we pay at the pump, around 75%, goes to the Treasury in duty and VAT. The rest of the price is production, refinery costs, distribution and the fuel retailers' margins. This means that there is a limit to how low we will see the price of diesel and petrol go, but prices could well continue to fall and a pump price of 90p a litre is not that far-fetched."
Copyright Press Association 2016. Motoring News articles do not reflect the RAC's views unless clearly stated.